Community Builders Program Launches with Benches for RNLA
The new Would Works Community Builders Program (CBP) launched last month with three stellar Community Builders--Javier, Shirley and David (left to right). 
CBP provides employment and training in advanced woodworking and furniture fabrication to exceptional Artisans who have completed our Beginner Builder Program and want to continue to improve their skills.
This Spring, CBP is designing and building custom entryway benches for the Willowbrook housing site, a new seven-unit permanent supportive housing site in South LA for formerly unhoused individuals.  Would Works is collaborating with Restore Neighborhoods LA (RNLA) and the local architecture firm arquitectura y diseño to design a series of outdoor furniture pieces for the WIllowbrook complex (site renderings below). The entryway benches will be shared by all the adjoining studio apartments.
The Community Builders have just finished the design and prototype phase of this project, where they learned techniques of scale-model making as a prototyping tool.  
The final benches will be made out of red gum eucalyptus from Sherman Oaks, CA salvaged and milled by our friends at Angel City Lumber, and hand selected by WW Artisans.
The entryway benches are customizable for size and part of our upcoming outdoor furniture line.
Check back to see the rest of the line this summer including our outdoor communal dining tables, dining benches, and individual outdoor seating. 
Sneak peek of the bench assembly below! 
---
Also in News
Recently, our Community Builders Program was tasked to fabricate a 12 foot long communal bench for the 56 unit Aster Apartments, an affordable housing site located in South LA.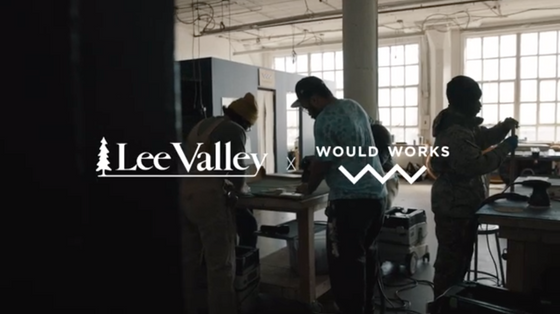 The last few months have been really exciting because we were invited to be apart of Canadian company 
Lee Valley
's ongoing series, 
Inspired to Make
.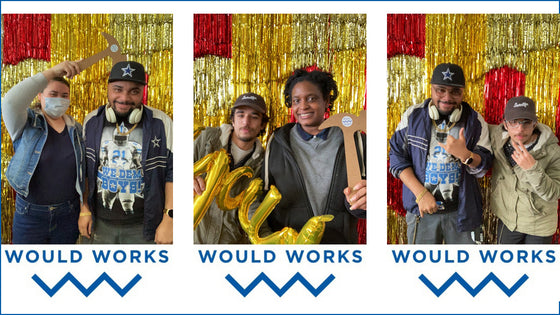 As we wrap up our Young Makers Fall/Winter cohort, we wanted to take a moment to celebrate all the inspiring youth that came through the program from our referral partner Jovenes last year.