LA City Blocks on the Cover of Brown Alumni Magazine 2019 Holiday Gift Guide
Would Works limited edition LA City Blocks made the cover of the Brown Alumni Magazine (BAM) this month. This year's annual holiday gift guide features alumni makers and alumni-run non-profits--and Would Works happens to check both boxes.
The LA City Blocks set was designed by Brown University alum and Would Works program director, Lee Buchanan.  A furniture maker and designer, Lee ran the Offerman Woodshop where she was originally a happy customer of Would Works--often outsourcing wood products to be sanded and finished by Would Works artisans.   
In 2016, with the help of Nick Offerman, Lee and Would Works founder Connor Johnson ran a crowdsourcing campaign to raise funds to scale up Would Works into a consistent weekly program with an expanded line of homewares.  With support from Johnson and many people and organizations within the LA homeless services and craft communities, Lee has been running Would Works ever since.
Lee (left) and workshop leader Krys Shelley at the Would Works shop, 2018
See the full feature spread on the LA City Blocks below:
---
Also in News
Recently, our Community Builders Program was tasked to fabricate a 12 foot long communal bench for the 56 unit Aster Apartments, an affordable housing site located in South LA.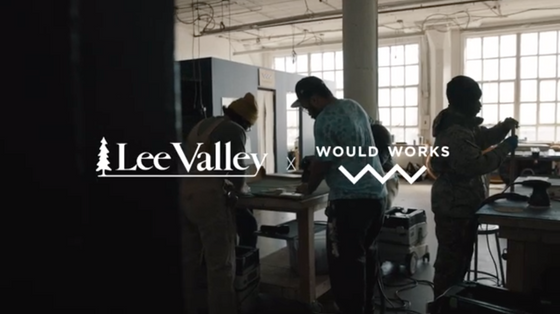 The last few months have been really exciting because we were invited to be apart of Canadian company 
Lee Valley
's ongoing series, 
Inspired to Make
.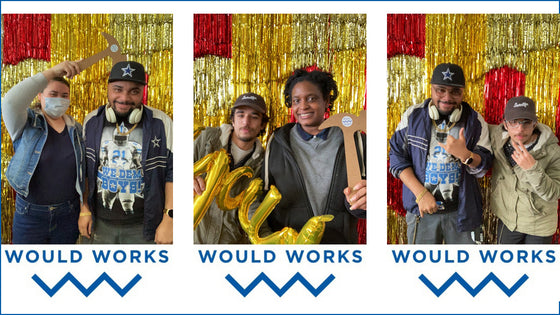 As we wrap up our Young Makers Fall/Winter cohort, we wanted to take a moment to celebrate all the inspiring youth that came through the program from our referral partner Jovenes last year.