Nick Offerman Matching Fundraiser Was a Huge Success!

We just wrapped up our first major fundraising campaign and it a was a huge success thanks to Nick Offerman's matching funds and the 675 generous donors who pitched in from around the globe to help us exceed our goal--raising a total of $55,565 for Would Works!
The campaign ran from October 16th - October 30th, but within two days of the launch we raised the original matching amount of $20,000. Nick was so impressed by the outpouring of support that he extended his match to $24,000 which we raised and exceeded by the third day of the campaign. It was amazing to see support for Would Works pouring in from our local community and all over the world.
We received some great media coverage of the campaign on social media and online
print media. Nick Offerman discussed Would Works and the campaign in the below articles for:

The money raised during this campaign allows us to hold weekly wood working
workshops for next 2 years, providing employment opportunities for people living
in poverty.
A quote Nick Offerman shared for the campaign seems to sum it up best:
"Theodore Roosevelt said "Far and away the best prize life has to offer is the chance to
work hard at work worth doing". It was as true when he said it in 1903 as it is today,
and I'm grateful that Offerman Woodshop has the opportunity to help some of our
neighbors access this 'best prize.' Thank you all for chipping in as well, because when
you get right down to it, we're all in this together."

We are really grateful to everyone who made this a successful fundraising campaign.
Indeed, we are all in this together and we are excited to expand the work we do.
---
Also in News
Recently, our Community Builders Program was tasked to fabricate a 12 foot long communal bench for the 56 unit Aster Apartments, an affordable housing site located in South LA.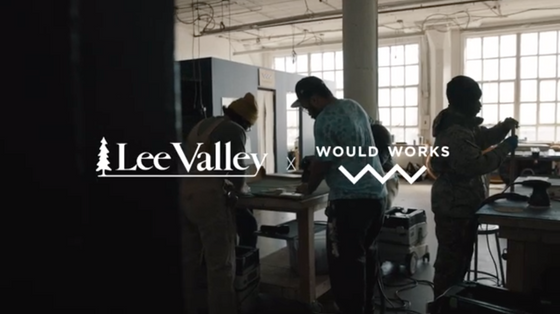 The last few months have been really exciting because we were invited to be apart of Canadian company 
Lee Valley
's ongoing series, 
Inspired to Make
.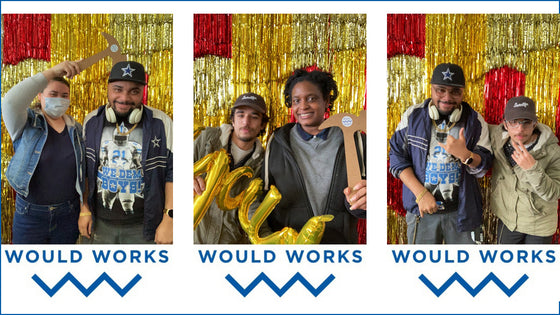 As we wrap up our Young Makers Fall/Winter cohort, we wanted to take a moment to celebrate all the inspiring youth that came through the program from our referral partner Jovenes last year.