Sawdust + Stout Fundraiser with Nick Offerman!
Many thanks to our friend, and stellar member of the Would Works Board of Directors--Nick Offerman--for hosting our first virtual woodworking workshop fundraiser!
Nick spent the day at his neighboring woodshop Offerman Woodshop, just down the road from WW, teaching folks from around the world (over zoom) how to sand, finish, and fasten parts for a specialized coaster and bottle opener set.
The coaster set + bottle opener from Sawdust + Stout is now available and fully customizable in the Would Works store.
At the end of the woodworking session, Nick had a Q & A with participants, while everyone used their bottle opener to pop open a pint of Nick's favorite beer--Guinness Stout.  
In addition to Nick's generosity, many other sponsors made this fundraiser possible including: Walrus Oil, Uneeda Abrasives, Guinness US, and Bohnhoff Lumber.
This fundraiser raised $55,000 to support Would Works' relaunching after 16 months of closure due to Covid.  Cheers to that!
---
Also in News
Recently, our Community Builders Program was tasked to fabricate a 12 foot long communal bench for the 56 unit Aster Apartments, an affordable housing site located in South LA.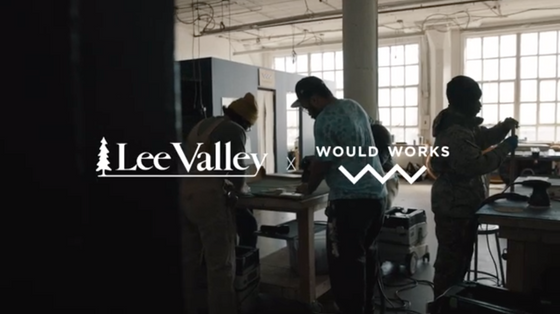 The last few months have been really exciting because we were invited to be apart of Canadian company 
Lee Valley
's ongoing series, 
Inspired to Make
.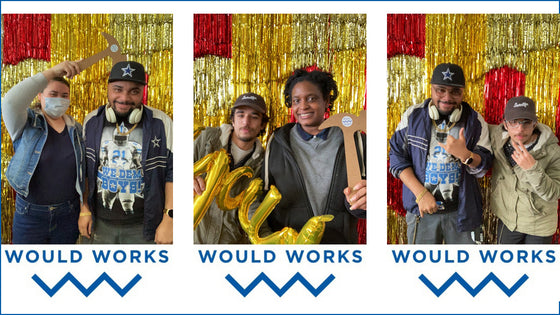 As we wrap up our Young Makers Fall/Winter cohort, we wanted to take a moment to celebrate all the inspiring youth that came through the program from our referral partner Jovenes last year.