The "Man Crates" commission - how to finish 3,000 wooden coasters in 4 days

We teamed up with Offerman Workshop (OWS) again this fall for another four work sessions. OWS hired our Would Works artisans to hand-finish custom coasters for a Whiskey and Woodworking Crate by Man Crates.
We had four artisans working hard over the four days to finish thousands of pieces. Our roster included two returning artisans, Joe and Carmen, and two newcomers - Carlos and Millie. All four said throughout the sessions that they loved the work. Millie was very task-oriented and reminded the others not to talk too much because there was work to be done!
Matt Micucci from OWS led the work sessions. It's always a great experience when he leads the workshops. His knowledge of woodworking is really appreciated by all the artisans. We're looking forward to more collaboration with OWS in the future.
---
Also in News
Recently, our Community Builders Program was tasked to fabricate a 12 foot long communal bench for the 56 unit Aster Apartments, an affordable housing site located in South LA.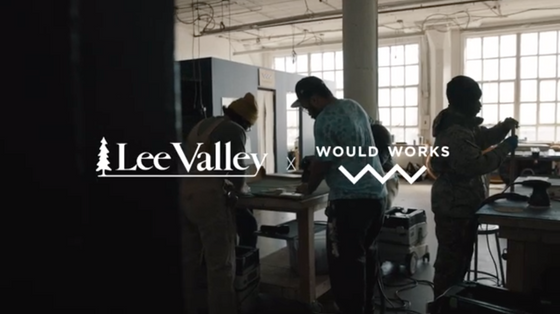 The last few months have been really exciting because we were invited to be apart of Canadian company 
Lee Valley
's ongoing series, 
Inspired to Make
.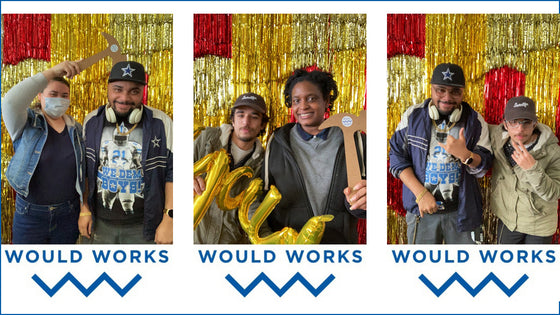 As we wrap up our Young Makers Fall/Winter cohort, we wanted to take a moment to celebrate all the inspiring youth that came through the program from our referral partner Jovenes last year.