Welcome all new Advanced Crew!

We have just launched a new program called the Would Works Advanced Crew. 
Our first cohort includes four exceptional Artisans who have completed our beginner workshop and are hungry for more skills and time in the shop.  The Advanced Crew is assisting our workshop leaders in our beginners workshop, as well as learning to use advanced tooling and machinery to make the parts our beginner Artisans sand and finish.  
The Advanced Crew is also helping with shop maintenance and setup--building storage shelves, installing vices and assembling our new drill press.
We are looking forward to working on larger scale furniture projects in the future, such as the build out of the new location of the Skid Row Community ReFresh Spot.  
The Advanced Crew program provides our Artisans with a more direct pipeline to stable employment in the woodworking field. 
Former Artisan Diane and Advanced Crew member Marella working the holiday season shift at Offerman Woodshop.
"As one participant on advanced crew I was able to bounce back into the workforce and establish a firm desire to remain there."
-Bruce
Advanced Crew 2020
---
Also in News
Recently, our Community Builders Program was tasked to fabricate a 12 foot long communal bench for the 56 unit Aster Apartments, an affordable housing site located in South LA.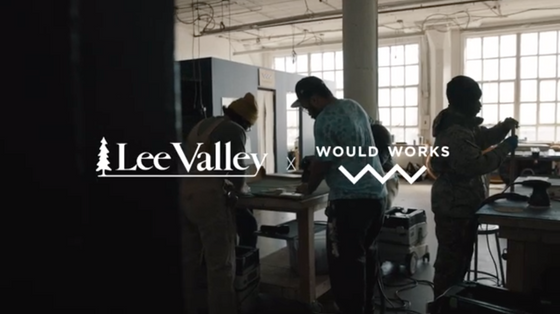 The last few months have been really exciting because we were invited to be apart of Canadian company 
Lee Valley
's ongoing series, 
Inspired to Make
.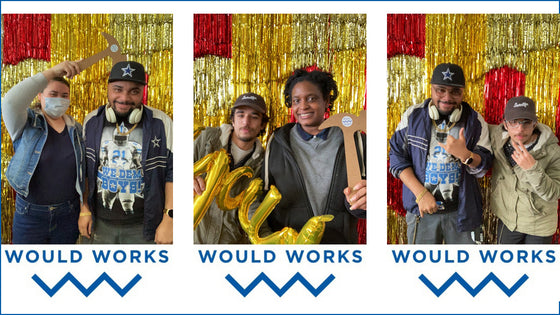 As we wrap up our Young Makers Fall/Winter cohort, we wanted to take a moment to celebrate all the inspiring youth that came through the program from our referral partner Jovenes last year.