We're helping 'Build UP' @LA Compost!

Would Works Community Builders Program (CBP) recently partnered with the local non-profit 
LA Compost
(LAC) to create wood structures and compost related objects for LAC hubs. LAC hubs are located in churches, schools, community gardens, and workplaces all over LA County.
Our first commission, completed this month, was a set of twenty two lap jointed compost sifters. These sifters will be used to break down large chunks of compost into the desired "black gold", sort out large stones and any other unwanted items, and aerate the compost improving the soil structure of garden beds.
LA Compost operates throughout LA County in partnership with mission aligned organizations working towards healing our broken food systems.
While our missions may appear disparate upon first glance, we actually have a lot in common:
Most of our Artisans know first hand about "broken food systems" as they experience food insecurity daily. With the support of Heirloom LA, WW provides snacks and hot healthy lunches at all of our workshops in a small effort to combat food insecurity.


WW is venturing into more sustainable building practices by developing a furniture line from felled LA street trees and salvaged lumber from the Angeles Forest.  We share LAC's vision of eliminating waste, lowering carbon emissions, and creating a greener future for LA.


Like WW, LAC is dedicated to building community by

 "creating shared spaces for people to connect with each other and the natural world." The central mission of our CBP is to create community and vibrant spaces both within our workshop and in housing sites and service centers across LA.
Stay tuned--Our next project for LAC will be building large scale (12' x 5') wood compost bins!
HAPPY COMPOSTING!
---
Also in News
Recently, our Community Builders Program was tasked to fabricate a 12 foot long communal bench for the 56 unit Aster Apartments, an affordable housing site located in South LA.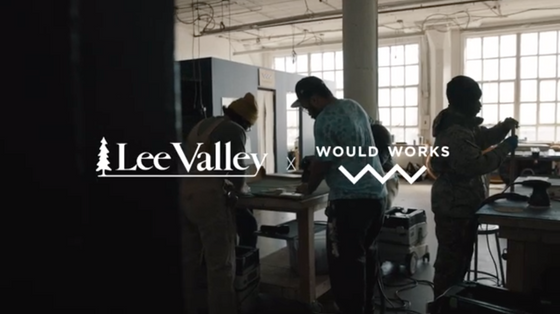 The last few months have been really exciting because we were invited to be apart of Canadian company 
Lee Valley
's ongoing series, 
Inspired to Make
.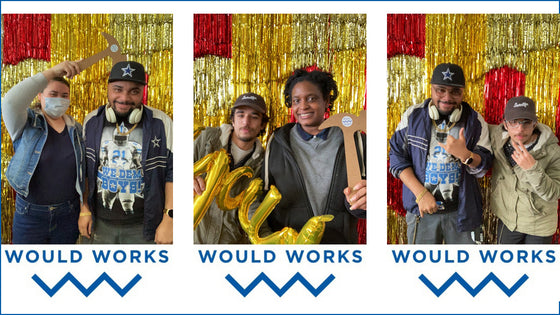 As we wrap up our Young Makers Fall/Winter cohort, we wanted to take a moment to celebrate all the inspiring youth that came through the program from our referral partner Jovenes last year.