How Can Craft Businesses Give Back? Would Works as Case Study for Giving
During this giving season, Craft Industry Alliance staff writer Laura McDowell Hopper interviewed our program director Lee Buchanan about how the craft community supports organizations like ours through both monetary and in-kind donations.  
"As crafters, we all know the positive, life changing power of making something beautiful with your own hands," Buchanan said. 
Like many social enterprises, revenue from our product sales only covers a portion of our operating costs, leaving about 50-60% of our budget to be covered by donations and fundraising.  While many non-profits are supported by bigger foundations and corporate sponsors, Would Works relies almost entirely on individual donors and in-kind donations from the craft and design community.  
"Consider giving to organizations like ours who are sharing the love of craft with people who really need a positive community, generative creative practice, and the satisfaction of seeing the concrete and beautiful outcome of a hard day's work."
The hardwood lumber we use for our products is donated every month by Bohnhoff Lumber, the machining of our products is donated by Offerman Woodshop, the sand paper we use to sand the products is donated by Uneeda Abrasives, the board oil and wax we use to finish the products is donated by Walrus Oil, and even the signed artisan thank you cards that come with the products are donated by Paper Chase Press.  If you happen to get something custom engraved, well that is done on a donated laser etcher that a Would Works volunteer helped us install.  Oh, and where does all of this happen? In a beautiful workshop space that is donated to us by office42 architecture.
In the article Hopper explores other ways that craft businesses around the country can and do give back in meaningful ways.  See the full article here. 
Want to help support our program?  Donate here
Local LA woodworkers volunteer to machine products for Would Works at monthly volunteer days.
---
Also in News
Recently, our Community Builders Program was tasked to fabricate a 12 foot long communal bench for the 56 unit Aster Apartments, an affordable housing site located in South LA.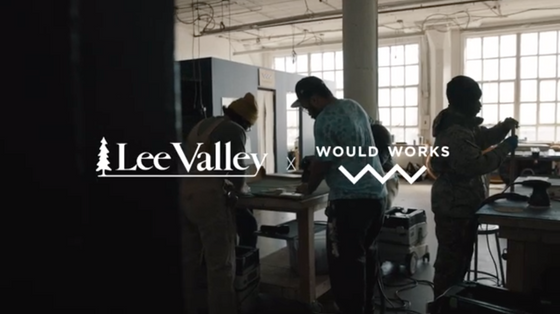 The last few months have been really exciting because we were invited to be apart of Canadian company 
Lee Valley
's ongoing series, 
Inspired to Make
.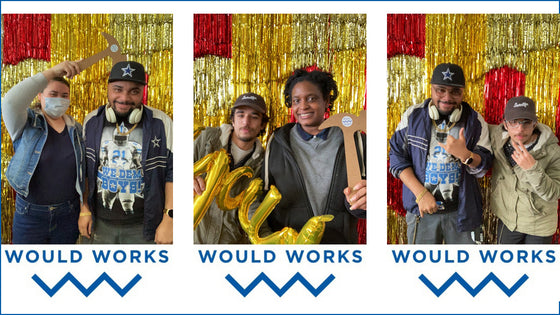 As we wrap up our Young Makers Fall/Winter cohort, we wanted to take a moment to celebrate all the inspiring youth that came through the program from our referral partner Jovenes last year.