Would Works Celebrates 10 Years!
Thanks to everyone who joined us for The Sawdust Soiree, a celebration of 10 years of Would Works on December 11, 2022.
We enjoyed hosting our community of Board members, volunteers, case workers, past and present Artisans, customers, vendors, supporters and friends. We hope this is the first of many in-person public events we will host in our new, light-filled workshop space in LA's bustling garment district. We hope you'll join us! 
The Sawdust Soiree featured fun woodworking workshops sponsored by Walrus Oil where WW Artisans taught participants how to make wood photo holders and candle holders...
...a pop up holiday market of Would Works wares...
...delicious food and drinks from Skid Row Coffee and our sponsors at Pine and Crane and Heirloom LA...
...inspiring speeches from Artisans past and present...
...awards and recognitions for our outstanding community partners...
and a photobooth that captured all kinds of silliness.
---
Also in News
Recently, our Community Builders Program was tasked to fabricate a 12 foot long communal bench for the 56 unit Aster Apartments, an affordable housing site located in South LA.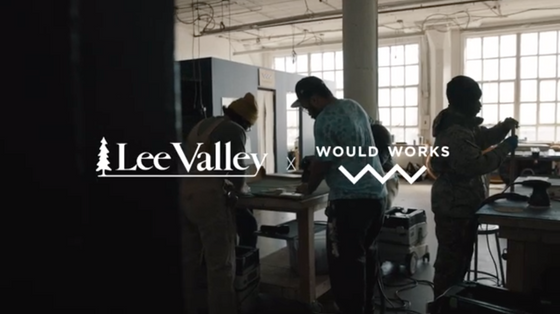 The last few months have been really exciting because we were invited to be apart of Canadian company 
Lee Valley
's ongoing series, 
Inspired to Make
.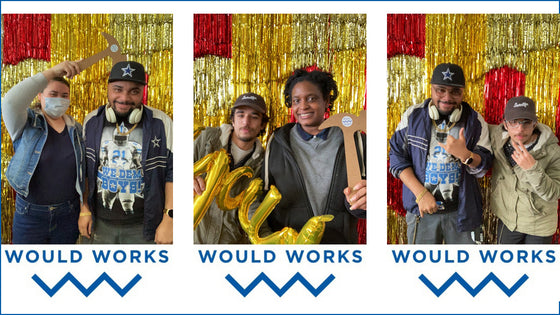 As we wrap up our Young Makers Fall/Winter cohort, we wanted to take a moment to celebrate all the inspiring youth that came through the program from our referral partner Jovenes last year.