Would Works Artisans are Artists in Residence at Lehrer Architects LA!
We're thrilled to announce our October residency at Lehrer Architects LA in Silver Lake.  
We are holding work sessions in the firm's workshop (or RaD Room) with eight women from the Downtown Women's Center on Mondays and Wednesdays this month. 
Committed both to designing dignified housing solutions for people experiencing homelessness in LA and to fostering a hands-on creative culture through their Artist in Residence Program, Lehrer Architects LA is perfectly aligned with Would Works' mission.
Lehrer's approach to design grows out of deep love and respect for the community and unwavering focus on its improvement.  They are currently working on designing new solutions to permanent supportive housing through the Rethink Housing Initiative. They also have a broad portfolio of supportive housing projects which all focus on creating sustainable, healthy and dignified environments to empower residents with a feeling of stability and well-being.  
Inspired by the professional design atmosphere and the eclectic beauty of spalted sycamore, our Artisans are having fun with the LA City Blocks they are sanding.
Special thanks to Roberto Sheinberg, Director of Design at Lehrer Architects and Would Works Board President; Connie Taylor at the Downtown Women's Center, for fantastic referrals; and Aliza Miner of the Larchmont Charter School for the delicious lunch donations!
---
Also in News
Recently, our Community Builders Program was tasked to fabricate a 12 foot long communal bench for the 56 unit Aster Apartments, an affordable housing site located in South LA.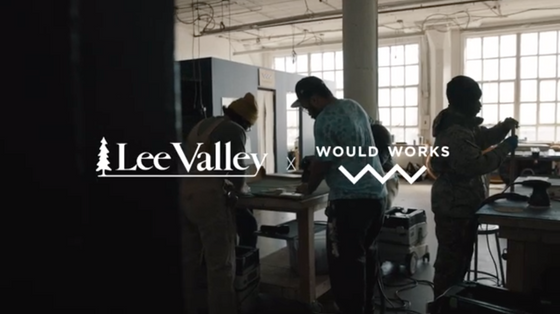 The last few months have been really exciting because we were invited to be apart of Canadian company 
Lee Valley
's ongoing series, 
Inspired to Make
.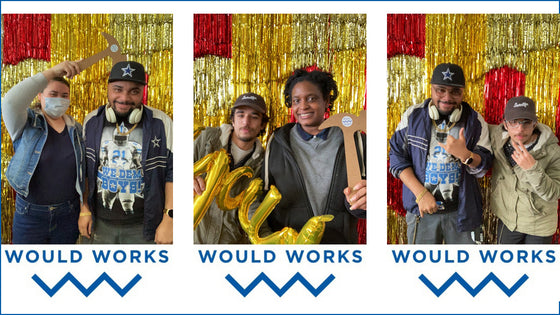 As we wrap up our Young Makers Fall/Winter cohort, we wanted to take a moment to celebrate all the inspiring youth that came through the program from our referral partner Jovenes last year.