Would Works Relaunches with Award from USC Social Enterprise Grant!
The Would Works team is pleased as punch to announce that we have received a $17,500 grant from the USC Marshal School of Business Brittingham Social Enterprise Lab Competition. Over 50 social enterprise programs applied for the grant and Would Works was one of three local nonprofit organizations awarded funds.
2021 Relaunch:
Would Works has been closed since March 2020 due to the Covid-19 outbreak, but this grant enables us to pivot our programming to an exciting, new and Covid-safe outdoor workshop model. Our 2021 relaunch will kick off with us designing and building outdoor furniture for the new Skid Row Community Refresh Spot and surrounding public sidewalks. This will allow the unhoused community living on or near Skid Row a much needed, socially distanced, safe space to wait for services such as showers, bathrooms and laundry, or to just be.
Would Works Artisans and Staff sitting at the temporary ReFresh Spot in 2018.  

If anyone, anywhere ever feels that the community is sending them the message, "We don't want you here," it is Would Works' dream to be a voice that says,
"You are welcome here, please have a seat."
Before Covid, unhoused individuals were faced with the daily challenges of finding a safe place to use the restroom, do laundry, take a shower or simply exist. It is a lonely and difficult life to lead when communities actively seek to ban unhoused persons from parks, benches, restrooms, businesses and sidewalks. A facility like the Skid Row Refresh Spot is a refuge to those who are in need of a space which not only provides services but also welcomes them and offers them the dignity they deserve.
During Covid many of the already strained and crowded facilities available to the unhoused community of Los Angeles have been temporarily shut down. A life that already seemed unmanageable and often hopeless became overwhelmingly daunting in the pandemic.
The Would Works team could not be more proud that we are able to contribute to the dignity and humanity in the unhoused community by building outdoor, Covid-safe furniture on which individuals can take a much deserved rest. 
Beyond the Refresh Spot project, we plan to use this grant money to extend this branch of compassion to other unhoused communities by offering a line of outdoor furniture to supportive housing sites throughout our city.
Many thanks to USC's Brittingham Social Enterprise Lab, and to office42 Architecture for getting us back on our feet so we can help our community to take a safe and comfortable seat. 
---
Also in News
Recently, our Community Builders Program was tasked to fabricate a 12 foot long communal bench for the 56 unit Aster Apartments, an affordable housing site located in South LA.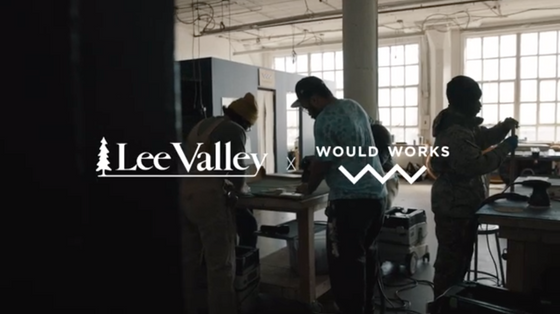 The last few months have been really exciting because we were invited to be apart of Canadian company 
Lee Valley
's ongoing series, 
Inspired to Make
.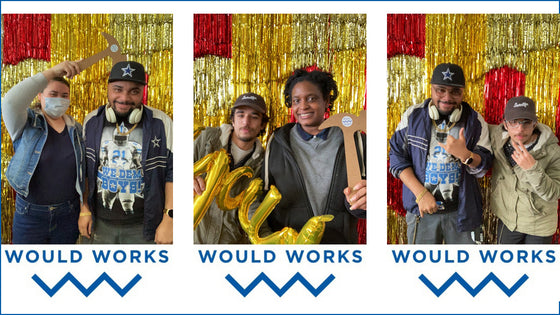 As we wrap up our Young Makers Fall/Winter cohort, we wanted to take a moment to celebrate all the inspiring youth that came through the program from our referral partner Jovenes last year.