Would Works @ Stanford d.school
Would Works won a generous scholarship to attend an intensive workshop called Designing for Social Systems (DSS) at Stanford's d.school this month!
We are one of ten teams of impactful organizations from around the country who are taking a deep dive into human-centered, equity driven design thinking to tackle a particular problem or question in our work.
For our project, we will be working with the community of advocates, service providers, and residents in Skid Row to redesign the waiting experience at the Skid Row Community ReFresh Spot.  
The Would Works DDS team includes (from top left clockwise) Would Works Director, Lee Buchanan, Program Director Michele Liu, Workshop Leader Krys Shelley, Jarvis Emerson, Skid Row Community Refresh Spot Project Coordinator at Social Model Recovery Systems, and Designer Eduardo Cortez from office42 architecture.
Check back for updates as we move into prototyping and co-designing phases in the coming weeks!
---
Also in News
Recently, our Community Builders Program was tasked to fabricate a 12 foot long communal bench for the 56 unit Aster Apartments, an affordable housing site located in South LA.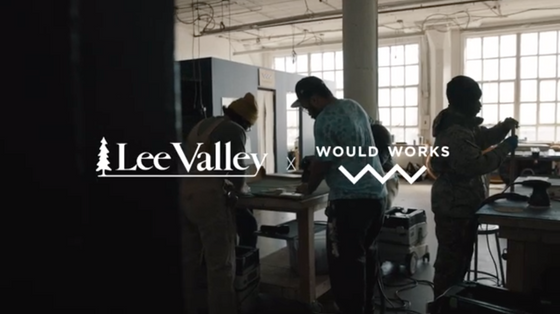 The last few months have been really exciting because we were invited to be apart of Canadian company 
Lee Valley
's ongoing series, 
Inspired to Make
.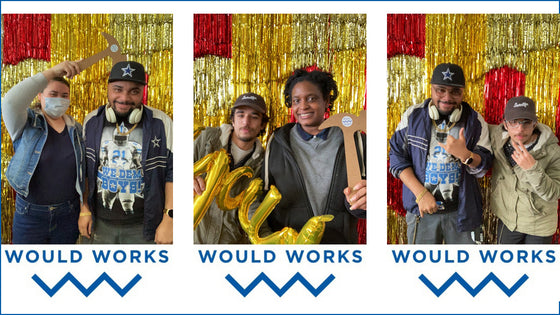 As we wrap up our Young Makers Fall/Winter cohort, we wanted to take a moment to celebrate all the inspiring youth that came through the program from our referral partner Jovenes last year.