Lee Valley x Would Works
The last few months have been really exciting because we were invited to be apart of Canadian company Lee Valley's ongoing series, Inspired to Make. The series highlights different kinds of creative people, the work they make and the community they belong to. 
Inspired to Make features our Artisans and provides them with a platform to share their story and how they came to join the Would Works family.
By bringing awareness to the Artisans' stories we hope to bring inspiration and break down preconceived notions of what it means to be unhoused. 
We are extremely thankful for Lee Valley and the opportunity they have given us to spread our mission and the stories of our Artisans to a wider audience. 
Stay updated by subscribing to our newsletter and Youtube to see to our next featured episodes! 
---
Also in News
Recently, our Community Builders Program was tasked to fabricate a 12 foot long communal bench for the 56 unit Aster Apartments, an affordable housing site located in South LA.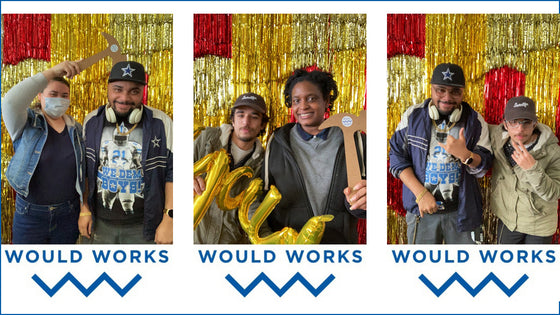 As we wrap up our Young Makers Fall/Winter cohort, we wanted to take a moment to celebrate all the inspiring youth that came through the program from our referral partner Jovenes last year.
This winter Would Works staff and Artisans from our Community Builders Program accompanied our friends from 
Angel City Lumber

 
(ACL) on a trip to the Angeles National Forest where we acquired large fire damaged pine logs that we'll be turning into outdoor furniture this Spring!