WW Volunteers Help Build Out Our New Expanded Shop

Hooray for our WW volunteers! 
This month, a group of volunteer carpenters, WW staff and Artisans spent a weekend building out our newly expanded woodshop.  
Thanks to our generous hosts at office42architecture, the WW workshop space just expanded three fold. After working out of a one car garage for the last two years, this new expansion feels palatial, but our space has to accommodate large groups of Artisans and multiple different scale projects at once, so organization is key! 
Having a well organized and flexible workshop is crucial to the efficiency and productivity of small shops like ours. It's also important for our space to feel clean, calm and orderly for our Artisans who's living situations are often anything but.

Our lead Artisan Shirley and a WW volunteer Taiyo install a new custom lumber rack.  

Shop manager Briana and volunteer Andrea building new rolling cabinets for our drill press, air compressor and stationary sanders.


Want to volunteer for Would Works? 
Would Works is always looking for carpenters and woodworkers to help with machining products and building shop infrastructure. We have volunteer days one weekend a month and occasionally bring in volunteers during our weekday workshops. 
Email hello@wouldworks.com for more information about becoming a volunteer.
---
Also in News
Recently, our Community Builders Program was tasked to fabricate a 12 foot long communal bench for the 56 unit Aster Apartments, an affordable housing site located in South LA.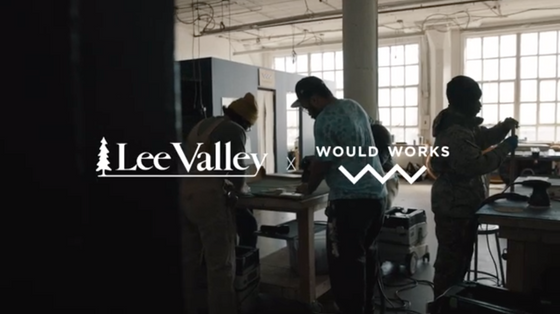 The last few months have been really exciting because we were invited to be apart of Canadian company 
Lee Valley
's ongoing series, 
Inspired to Make
.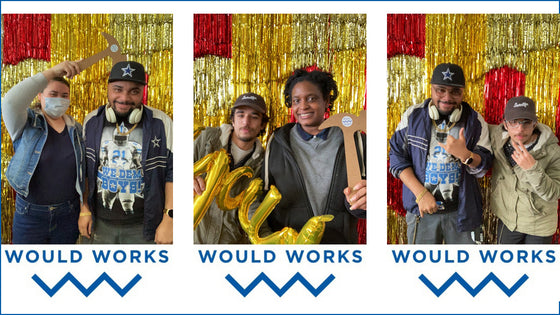 As we wrap up our Young Makers Fall/Winter cohort, we wanted to take a moment to celebrate all the inspiring youth that came through the program from our referral partner Jovenes last year.