David
David studied at SF State, where he majored in Visual Communications and aspired to be a graphic designer. But 6 years ago, he moved to LA to help his sister and hit a series of overwhelming obstacles. In the last year, during COVID, David says his living situation became dire and he knew he needed help. He has always loved making things and working with his hands, so he Googled 'woodworking' and 'homeless," and learned about Would Works. 
David admits to secretly enjoying sanding, and has taken a particular interest in quality control, checking to make sure every piece has been well made. "I like to hold the board and think about who will someday own and use it," he explains. 
David is particularly grateful for the healing effect of the work, where the routine, camaraderie and sense of purpose have helped him reorient his life. 'I can feel myself getting stronger mentally. 
Would Works has the potential to change your life if you want it," David says.
 And, he points out, he and his fellow artisans are bonding through the work. "We're all struggling in our own ways," he says.
Michele, Would Works Program Director, recognized the pride David took in his work and helped him find employment at an established Los Angeles ceramics studio. We are thrilled that David will get to continue working with his hands and creating work for others to enjoy. 
Leave a comment
Comments will be approved before showing up.
---
Also in Our Artisans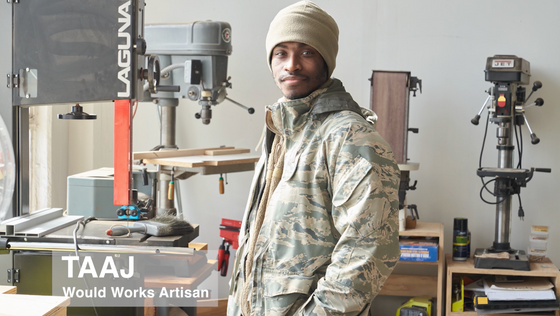 Taaj is one of our Artisans who is a part of our Young Makers Program. After serving in the U.S. Airforce Taaj found himself out of work leading to him becoming unhoused.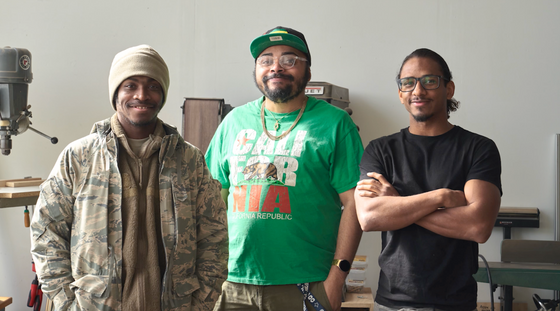 Meet Taaj, Tim and Quinn – Three of our Artisans in Would Works' Young Makers Program. 
The Young Makers Program provides youth the opportunity to learn the beginning fundamentals of woodworking. At WW they learn to fabricate kitchen products and furniture all the while gaining experience using tools and machines in the wood shop that will prepare them for jobs when they graduate from our program.
Would Works is Brunisha's first job and she is excelling. Stay tuned for her full bio--and click on "read more" to see her profile video.