Denise
Denise is a Los Angeles native with a professional background in janitorial services.  She was referred to Would Works by the employment specialists at Chrysalis  who are helping her find more permanent stable employment.  
She came to Would works with the goal of paying off a debt of past due rent, so she can keep her housing while looking for work and supporting her son.  
Denise is a pleasure to work with, and quickly became our go-to orbital sander operator.  With a keen eye for detail and excellent hand skills, she cranked out cutting boards and step stools like a pro and made everyone smile all the while.
Leave a comment
Comments will be approved before showing up.
---
Also in Our Artisans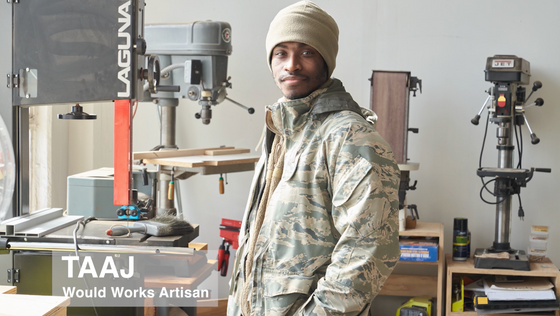 Taaj is one of our Artisans who is a part of our Young Makers Program. After serving in the U.S. Airforce Taaj found himself out of work leading to him becoming unhoused.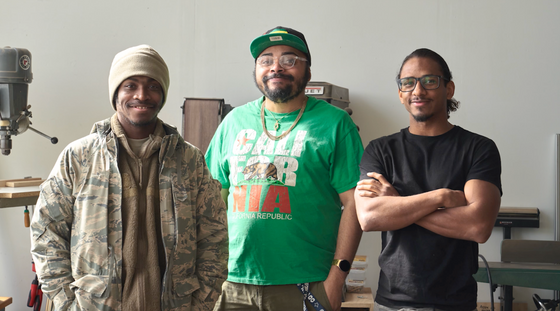 Meet Taaj, Tim and Quinn – Three of our Artisans in Would Works' Young Makers Program. 
The Young Makers Program provides youth the opportunity to learn the beginning fundamentals of woodworking. At WW they learn to fabricate kitchen products and furniture all the while gaining experience using tools and machines in the wood shop that will prepare them for jobs when they graduate from our program.
Would Works is Brunisha's first job and she is excelling. Stay tuned for her full bio--and click on "read more" to see her profile video.