Elizabeth

"I had a rough life growing up," Elizabeth explains. She battled addiction for 20 years, did 4 prison terms and was arrested 63 times.

But, she's grateful to the people who believed in her and gave her a second (and third) chance. She entered a drug and alcohol treatment program, was sober for a year, and then started working as a drug and alcohol counselor for LGBT youth, where she reminded them that living on the streets is a choice.

After 7 years as a recovery counselor, Elizabeth stopped working because of health problems, but before she left her job, her supervisor told her that she was a good worker and had inspired many people. As she says, "I put my family through the mud…but when the lord takes me I want Him to take me clean and sober."

Elizabeth's family is proud that she's been clean for 10 years, and they love the fact that they always know where to find her: in her apartment at the Downtown Women's Center. "I never forget where I came from," she says, and mentions that she still goes to AA meetings to stay connected to the sober community.

At Would Works, Elizabeth has been sanding cutting boards and candle holders, and loves the respect that her teachers give to their students.

"Would Works has been a blessing...I get to pay rent and be a productive member of society…If they let me, I would love to come back to Would Works and do it again!"

Thank you, Elizabeth, for your work and your commitment to staying sober. We wish you the best on your journey.
Leave a comment
Comments will be approved before showing up.
---
Also in Our Artisans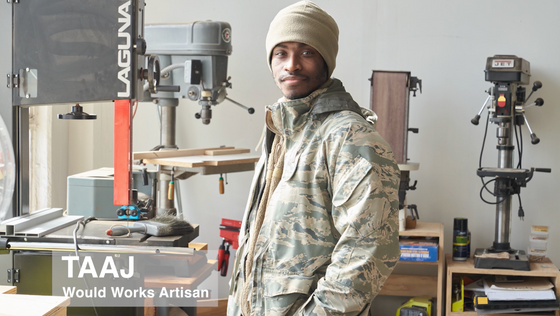 Taaj is one of our Artisans who is a part of our Young Makers Program. After serving in the U.S. Airforce Taaj found himself out of work leading to him becoming unhoused.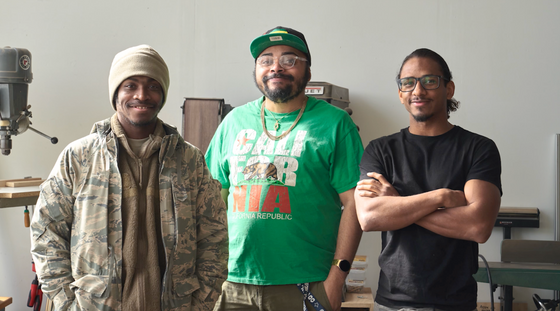 Meet Taaj, Tim and Quinn – Three of our Artisans in Would Works' Young Makers Program. 
The Young Makers Program provides youth the opportunity to learn the beginning fundamentals of woodworking. At WW they learn to fabricate kitchen products and furniture all the while gaining experience using tools and machines in the wood shop that will prepare them for jobs when they graduate from our program.
Would Works is Brunisha's first job and she is excelling. Stay tuned for her full bio--and click on "read more" to see her profile video.