Mohammad
Mohammad immigrated from Iran to the USA back in 1975 when he was 15 years old. He lived in Seattle Washington where he graduated high school and later attended Seattle University. With his degree in mechanical engineering he worked for Boeing Aircraft Manufacturing Company. His job relocated down to Los Angeles so Mohammad made the move south and settled into life with a place in the valley.
During the 1990's he got involved with drugs which resulted in prison time and homelessness. Today Mohammad is sober and has a bed at a local shelter. He is currently waiting for his section 8 housing which he is hopes is just around the corner.
He's really enjoyed his time so far with Would Works and is currently working towards his goals of getting new eye glasses and repairing the broken screen on his cell phone. "I appreciate the opportunity to work," Mohammad says,  "I appreciate that and Connor, the founder.' He explained that while people on the street and in shelters are fed and given a bed, there's still a lot that they need to pay for: clothing, hygiene products, laundry etc. and for covering those common necessities this job is extremely helpful. 

Mohammad mentions the word opportunity a lot. When he leaves at the end of his work session he makes it a point to shake my hand and say 'Thanks for the opportunity.' Well, we appreciate the opportunity to work along side of you, Sir!
Leave a comment
Comments will be approved before showing up.
---
Also in Our Artisans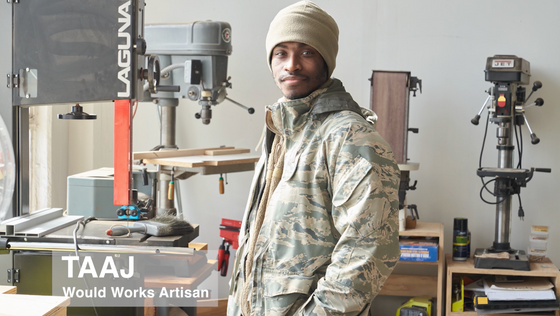 Taaj is one of our Artisans who is a part of our Young Makers Program. After serving in the U.S. Airforce Taaj found himself out of work leading to him becoming unhoused.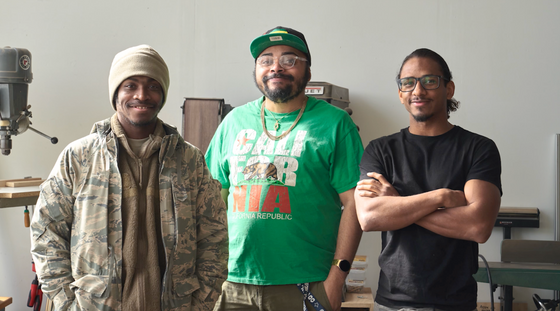 Meet Taaj, Tim and Quinn – Three of our Artisans in Would Works' Young Makers Program. 
The Young Makers Program provides youth the opportunity to learn the beginning fundamentals of woodworking. At WW they learn to fabricate kitchen products and furniture all the while gaining experience using tools and machines in the wood shop that will prepare them for jobs when they graduate from our program.
Would Works is Brunisha's first job and she is excelling. Stay tuned for her full bio--and click on "read more" to see her profile video.