Would Works Artisan Ali Jumps Behind the Camera
Star artisan Ali quickly proved himself to be a skilled finisher with a keen eye for detail so we weren't too surprised to learn he also has a talent for cinematography.
Originally from Somalia, he spent years in refugee camps before he was able to immigrate to Los Angeles.  With a passion for documentary film making, Ali was particularly interested in Los Angeles for its world–renowned film industry.  Upon moving here he started the Ubog Production Company and one of his goals while at Would Works was to pay for film equipment.  Ali brought his camera to the workshop and made this short advertisement for our boards. He is indeed a multitalented artist.  Thank you Ali! 
Leave a comment
Comments will be approved before showing up.
---
Also in Our Artisans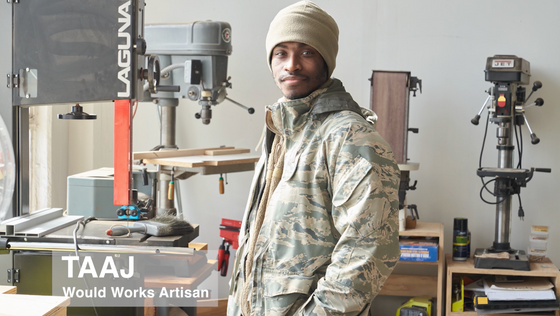 Taaj is one of our Artisans who is a part of our Young Makers Program. After serving in the U.S. Airforce Taaj found himself out of work leading to him becoming unhoused.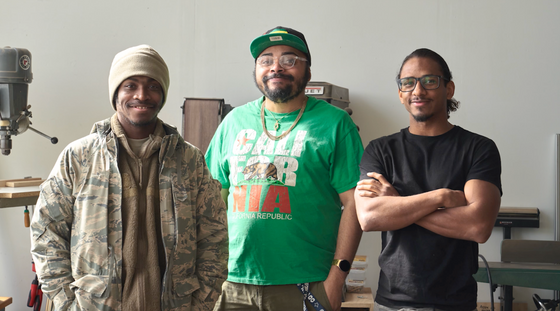 Meet Taaj, Tim and Quinn – Three of our Artisans in Would Works' Young Makers Program. 
The Young Makers Program provides youth the opportunity to learn the beginning fundamentals of woodworking. At WW they learn to fabricate kitchen products and furniture all the while gaining experience using tools and machines in the wood shop that will prepare them for jobs when they graduate from our program.
Would Works is Brunisha's first job and she is excelling. Stay tuned for her full bio--and click on "read more" to see her profile video.